"You can't love other people unless you love yourself first."
Self-love for beginners starts with nourishing yourself and your body. It is the most basic form of loving yourself and can be as simple as knowing what ingredients and nutrients go into the food you eat, and can be as bougie as pampering yourself with massages and manicures all day long.
For us, we enjoy including a candle as part of our self-care routine as candles offer benefits to boost mental health. Not only can pleasant scents improve our mood, they can also help to alleviate stress and aid in sleep. According to a 2011 study conducted by Masahiro et al, positive emotions, which can be elicited by certain fragrances have been proven to lower stress levels and improve overall mental outlook.
Here are some ways the Nine Wicker Ave. team includes candles in our self-care routine.
1. Yoga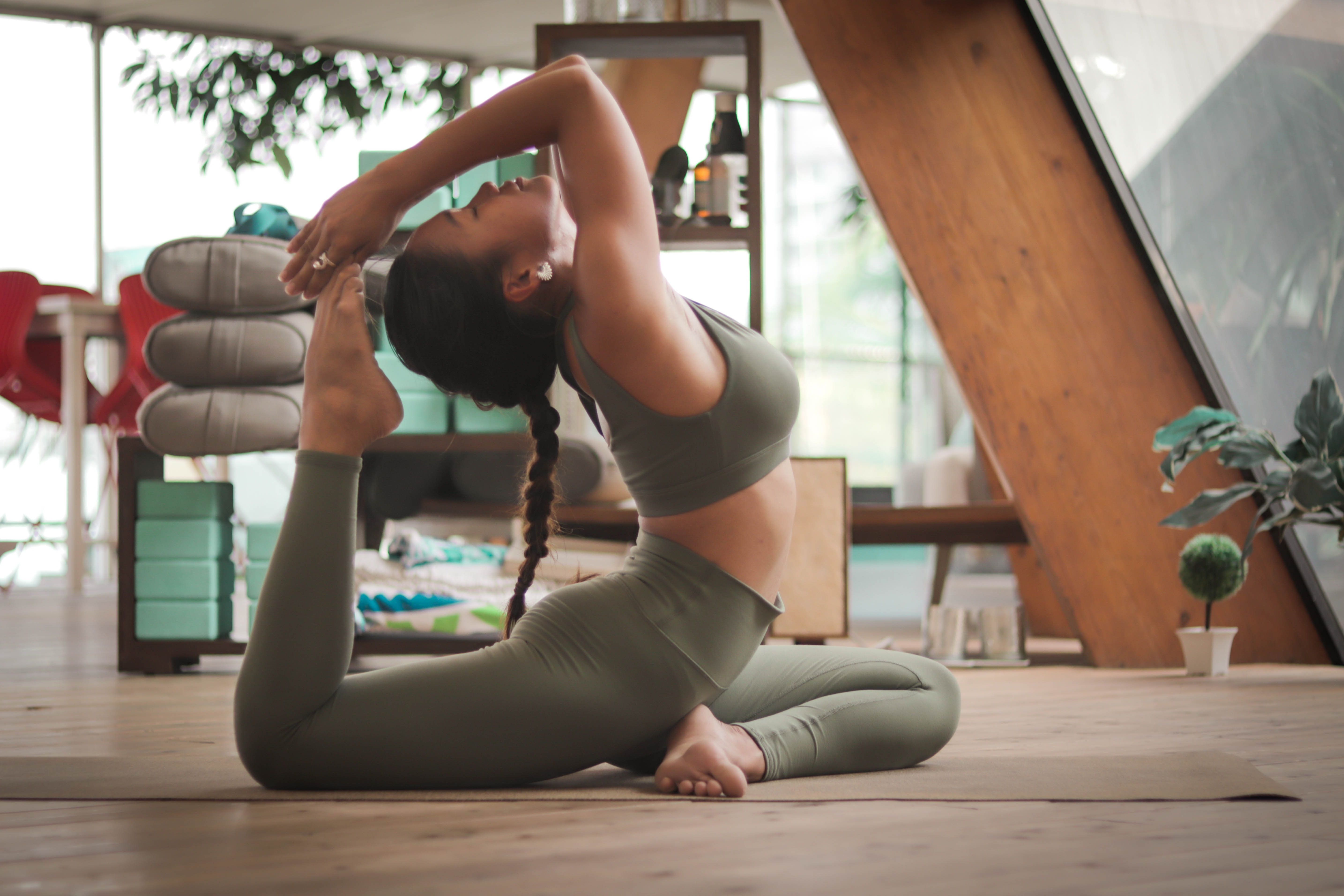 Practising yoga can not only help calm the mind but is also a great physical exercise. Lighting a candle while practising yoga can help one focus by creating a calming atmosphere.
We recommend our Seaside Cottage candle if you would like to create a neutral ambience. The scent is woody and nothing too overpowering nor distracting - allowing you to completely immerse and be in the now.
2. Hot Shower/Bath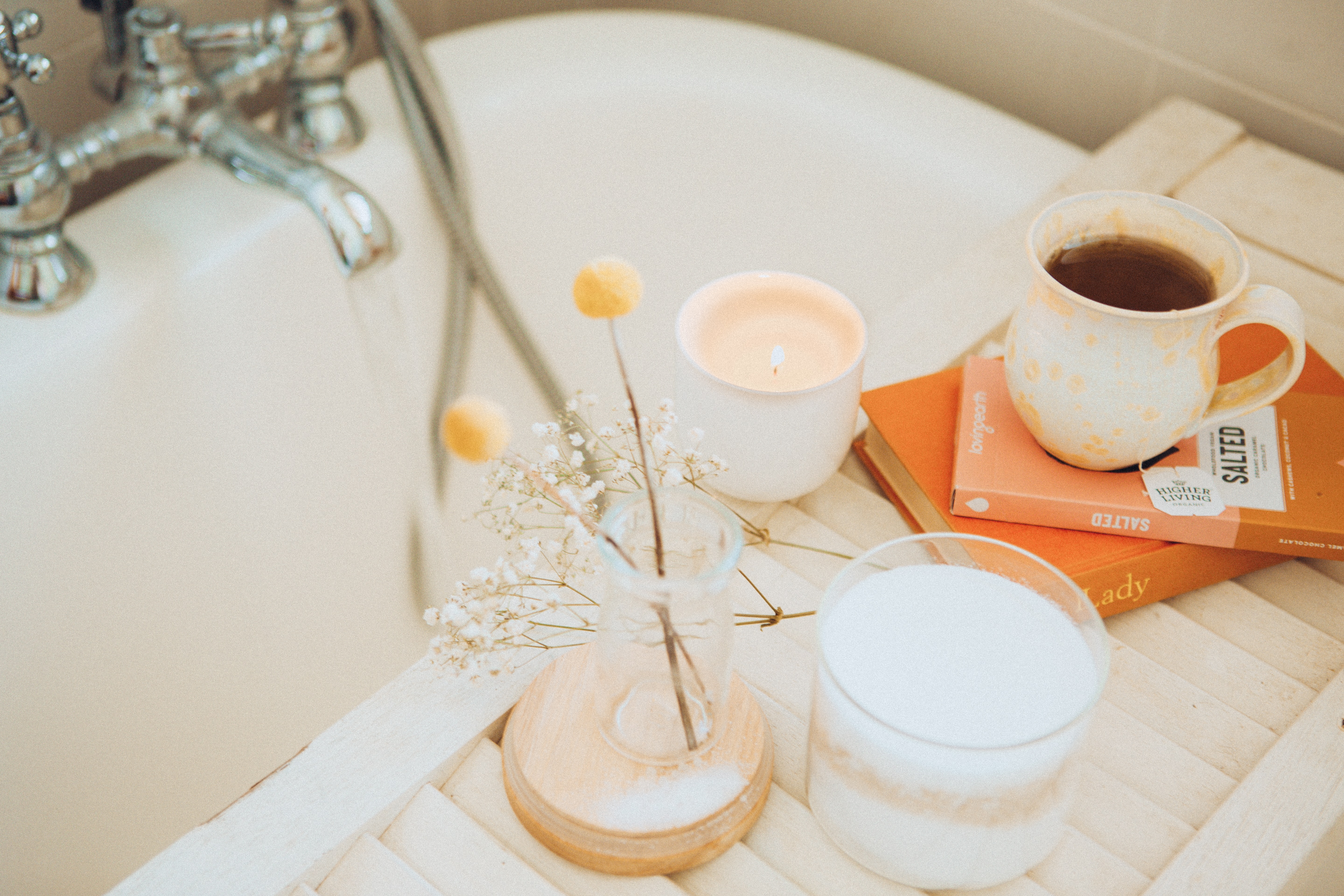 After a long day of production in our studio, one thing to look forward to at night is a sugar scrub and a hot relaxing shower.
We like to use the To The Moon & Back candle for this purpose as its romantic floral notes and crackling sound from the wood wick sets the mood just right for us.
3. High Tea at Home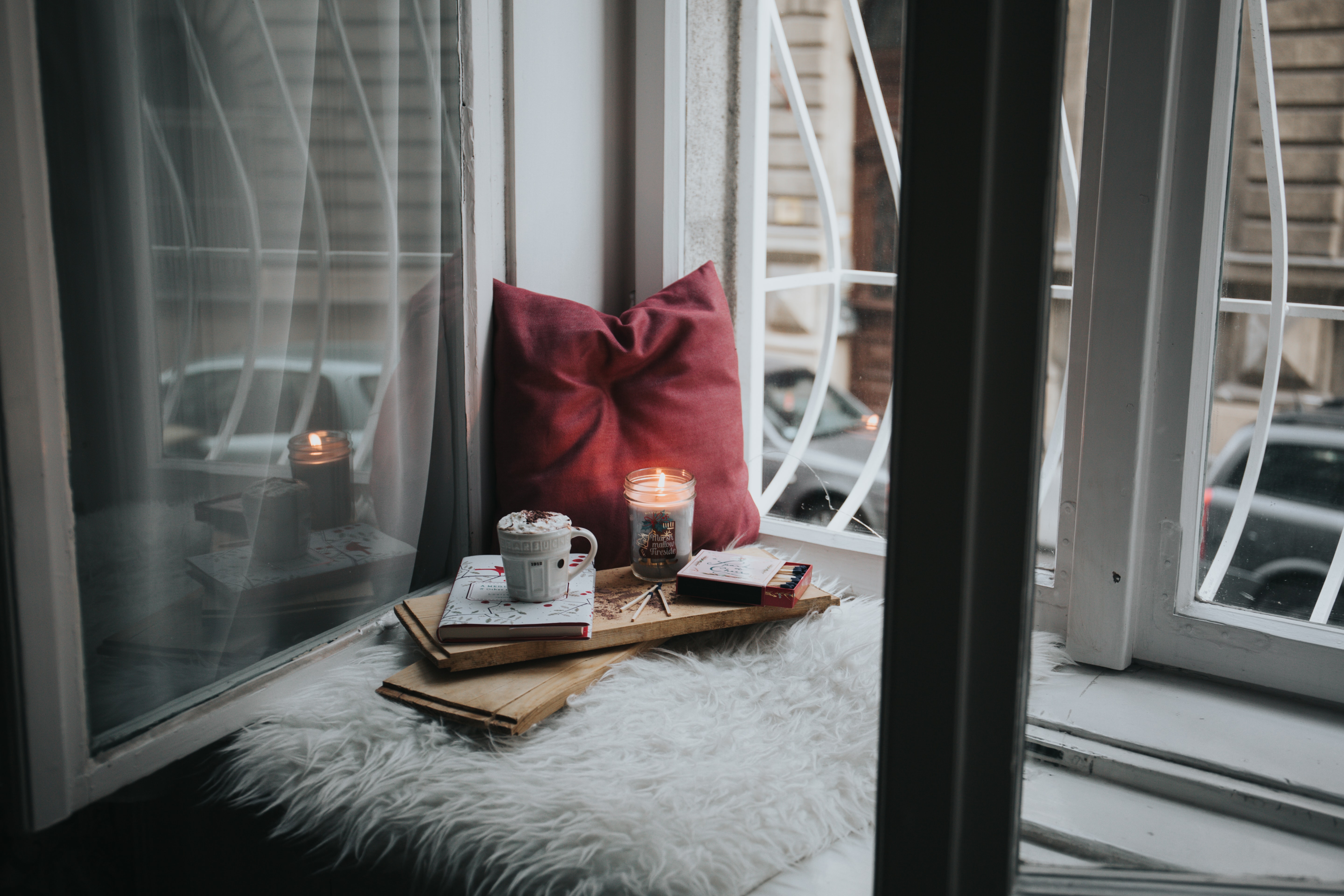 The pandemic has introduced us to many talented home bakers and what we also love about them is that you can easily get them delivered to your home. Set up a simple high tea session at home with a couple of sweet and savoury bites, a cup of tea and a nice book. Set the mood by playing soft jazz in the background and you got yourself a 5-star hotel high tea experience.
Pair your high tea with our Alice in Wonderland candle for an all relaxing and luxurious afternoon with light and pleasant floral notes of wild bluebells.
4. "Marie Kondo" Your Home
Who knew decluttering your home can be so satisfying? Not only does it help to clear your physical space, it gives you a second chance to reset your life doesn't it?
If you have set your mind up to do this, we recommend our Forests of the Orient candle. Citrus notes from yuzu provides for an energizing aura that is well balanced out from the woody notes of the Japanese Cypress, Hinoki.
Share with us what are some of the ways you include candles into your self-care experience. We'd love to hear from you.